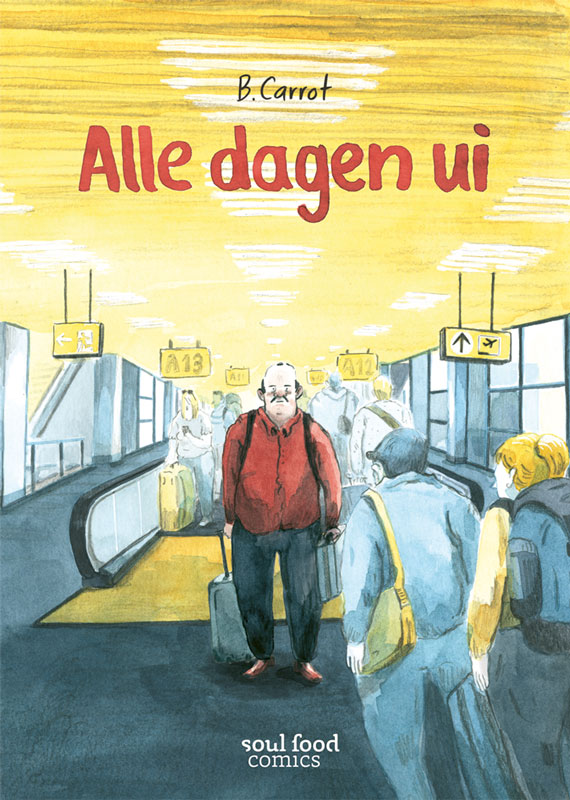 My debut graphic novel 'Alle dagen ui' (Soul Food Comics, 2020) tells the true story of Saied who flees his country to seek asylum in the Netherlands where he is put in jail upon arrival. What he ends up experiencing as a refugee is unlike anything he had expected or hoped for.
By following Saied and his experiences in foreign detention the reader is given a peak into the dark backroom of the Dutch immigration system. A place kept well hidden where human rights serve only as a formality.
The book is available in bookshops and online (shops in the Netherlands and in Belgium as the book in Dutch.)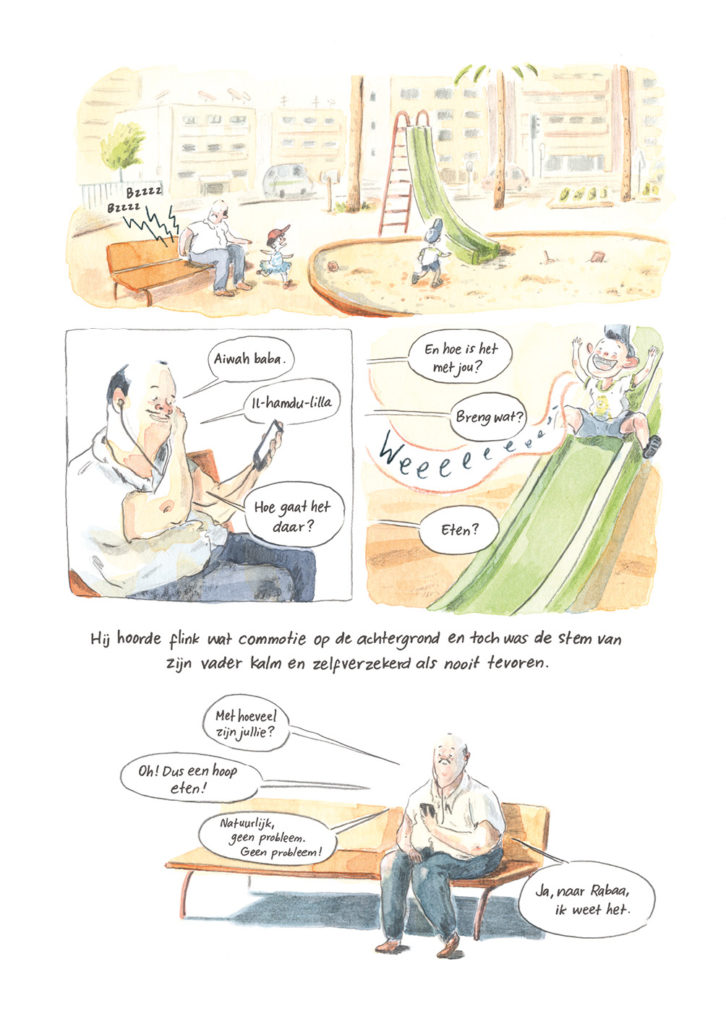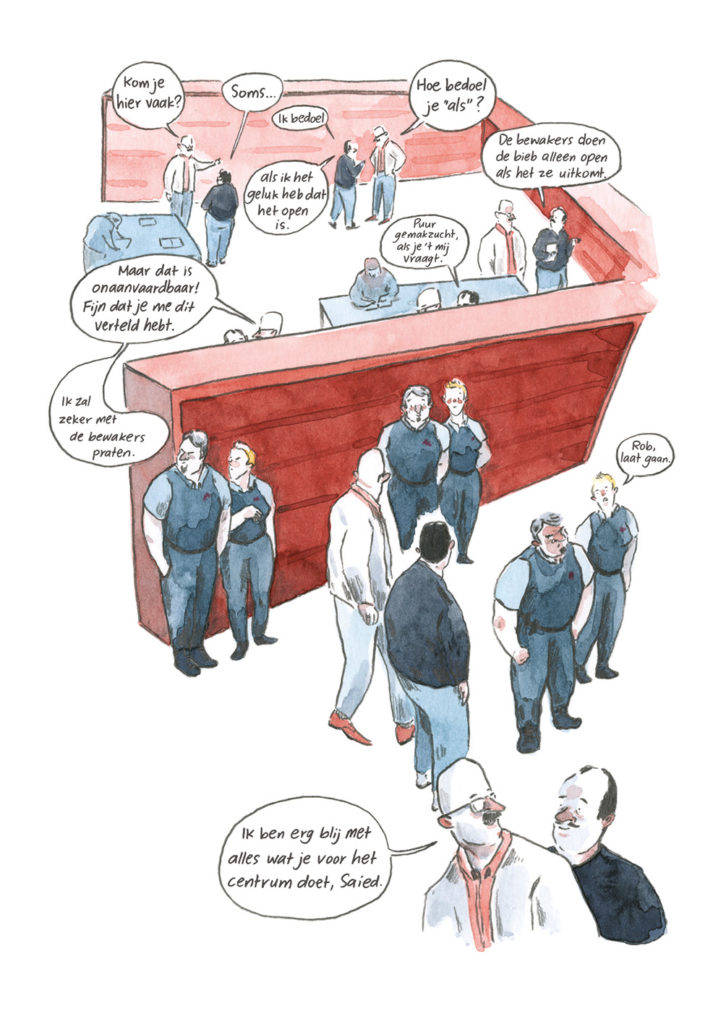 Alle dagen ui made some noise in the media: Trouw, NRC, Het Parool and the Belgian paper De Morgen all published articles about it, and it received a positive review in De Volkskrant as well as on several comics themed blogs. More info here!